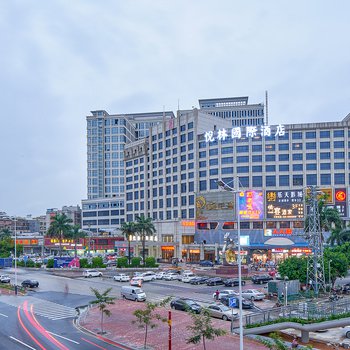 The Yuelin International Hotel is an ideal spot for travelers wanting to discover the city. The Yuelin International Hotel offers a pleasant stay in Guangzhou for those traveling for business or leisure.
The hotel is 21km from Guangzhou Baiyun International Airport and 37km from Guangzhou North Railway Station. The closest major public transportation, Zhongluotan Metro Station, is only 600m away. The nearby area boasts an abundance of attractions including Zhongluotanzhen Changshabucun Library, Jinying Garden Agriculture Resort and Ancestral Hall of Family Zeng.
At the end of a busy day, travelers can unwind and relax in the hotel or go out and enjoy the city. This Guangzhou hotel features parking on site.
If you demand a high level of service, our guests have indicated that this hotel has excellent standards. This hotel is a popular accommodation for guests traveling for business.